Sea Event is owned and managed by Lina & Per. For the last five years they have had the pleasure to sail the Caribbean waters up and down. Mainly in the British Virgin Islands which nowadays is their base. They both hold yacht master certificates, STCW and are RIB master-certified.
Captain: Per
Per, also called "Captain Swede", has traded the cold and dark waters of Sweden to the wonderful waters of the Virgin Islands and other Caribbean islands. He will captain the boat whenever possible regardless if it is day, week or term charter.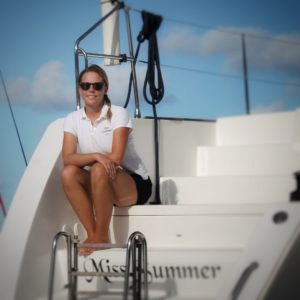 Chef / Mate / Captain: Lina
Lina has a more pronounce friendly name and is simply called Lina. She will be part of the crew and will act as your captain when needed. 
If you want to book a customized charter, know more about our offers or have any questions, please use the form or contact details below to get in touch.

Nanny Cay Marina
Tortola
British Virgin Islands